Florida, The Sunshine State,
the place to be for warm sun, palm trees, beaches with an almost endless list of attractions bringing millions of to our sunny state each year. Some exciting news to report, of the millions of tourists that visit an ever increasing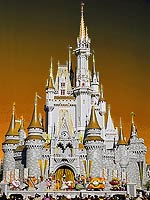 number are choosing to call Florida their home. They're trading in their snow shovels and parkas for golf clubs and beachwear.


While it's true, for a number of years the state felt the impact of the economy along with the entire nation. The great news, reports are in and they're looking incredibly strong! Florida is in such a positive upswing of growth that it's likely it will surpass New York in terms of population numbers. In 2012 the state added 235,000 residents and this number is predicted to swell to 360,000 over the next year. If the trend continues we're looking at a doubling of the national average by 2014.



Another area of increase is in the real estate market. It's no secret that Florida has a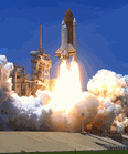 very large number of foreclosures, the silver lining is that there is a turnaround happening. In Broward County the median price of a single-family home rose a dramatic 24 percent from 2012 to 2013. Sales of these homes followed as well with a 15.3 percent increase in the month of January. The trend is continuing in cities and towns across the state. Boomers with funds to invest are downsizing and seeking out these deals in the sun and finding that bargains are still to be had.


When these residents settle in they'll have no shortage of attractions. In 2012 we saw a number of new additions and improvements at almost all the major theme parks and they are still as pristine as ever and ready to welcome the crowds.



Florida's infrastructure continues to grow and strengthen. New construction of local
municipality services continue to be enhanced to handle the population as it grows, this in turn is providing my jobs to the state. Research and technology is making headway in Florida as well. World-renowned research centers are investing and relocated here. Research institutions bringing technology to the state and taking advantage of lower land prices, labor costs and lower tax rates.


With some of the cleanest air in the country, freshest produce, mild temperatures and access to nature and water-sports and on land activities Florida still ranks as of the most favorable states to visit. Come see what we have to offer, who knows, maybe you'll decide to stay as well.